Gymja Warrior provides the community of Danvers, Massachusetts with its unique indoor gym. Danvers, MA, which is located in Essex County has a vast amount of schools, public and private, and has a population of over 26,000. Because of this, we offer our services to many of the children in the area, as there are over 7,000 families in this specific town. Danvers, MA, has a long history, as well as over 10,000 households to whom we can show off our expertise. With our professionalism, as well as our skill and ability, we know we are the perfect choice for an afterschool program, or even just as a way to burn steam at the end of the day.
We are a local gym with fitness classes that are designed to meet each student's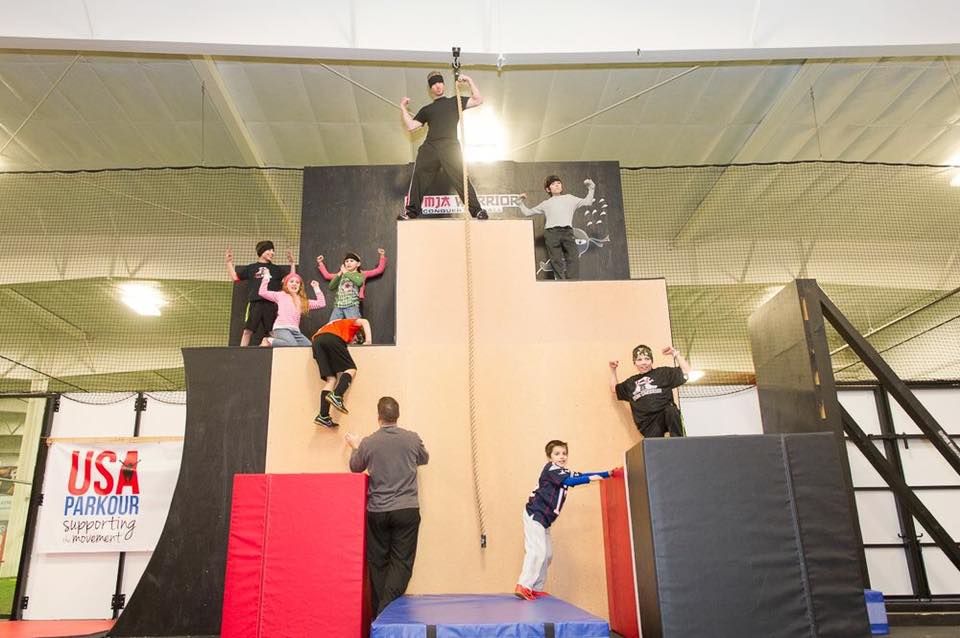 skill level with individual coaching. The adults and children of Danvers can go to Gymja Warrior's gym to learn how to express themselves through movement on a variety of obstacles. These obstacles will focus on improving upper body strength in fun but challenging ways while teaching creative moves and techniques found in gymnastics, parkour, free-running and rock climbing. With many options, such as parkour, rocking climbing, tricking, tumbling, and gymja warrior classes, the possibilities are endless.

Danvers is only 30 minutes away from the city of Boston, which is very close, making it convenient for our customers living in the city to drive to our location. Gymja Warrior's mission is to have a safe and fun haven for both children and adults of Danvers that want to learn challenging and unique ways of getting fit, solving problems, and setting goals. Get your kids and yourself in shape in an exciting but challenging way with Gymja Warrior, contact us to book a class here or visit our website today!